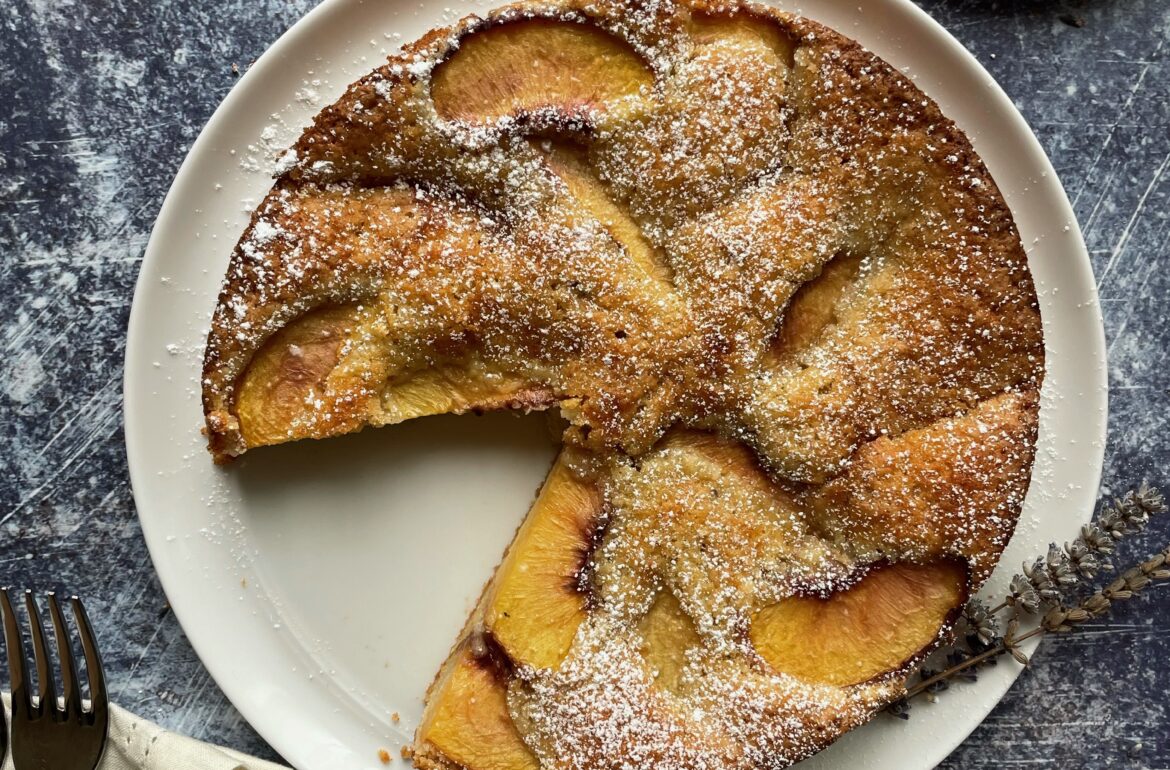 Peach Lavender Torte
Peach Lavender Torte with Lavender Cooking Buds
Author: Kelsey Miguel (@not_umamis_cooking)
---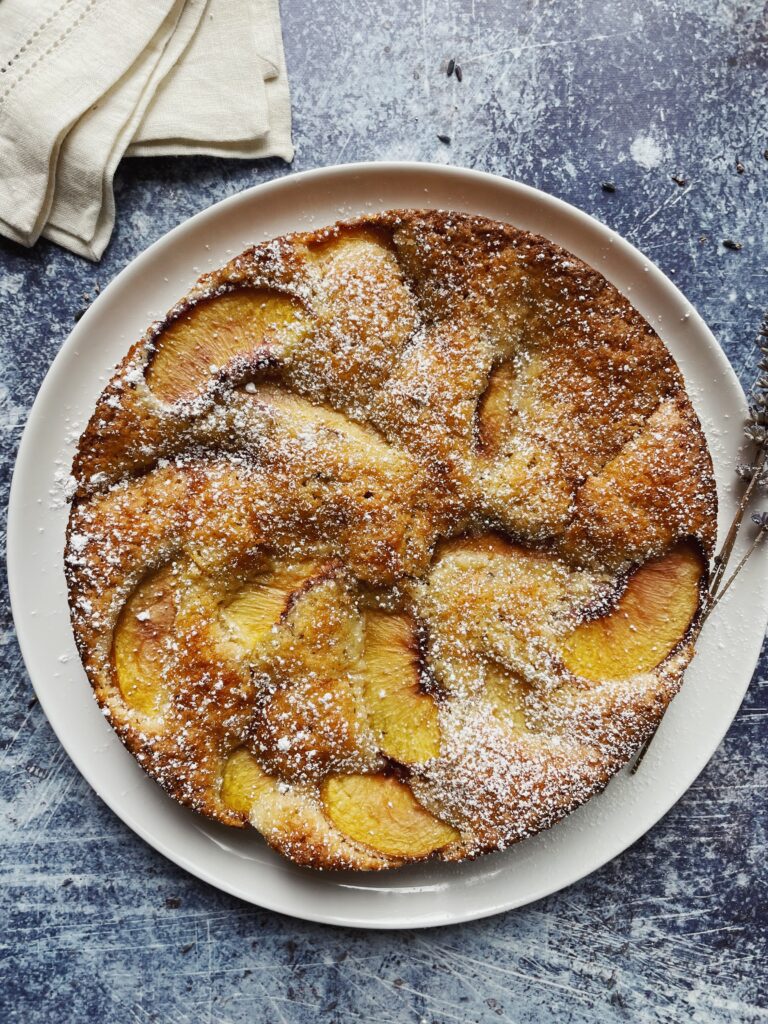 Serves: 8 slices 
Prep Time: 15 minutes
Cook time: 45-50 minutes
Total time: 1 hour & 5 minutes
Ingredients:
½ C softened butter
⅔ C granulated sugar
2 large eggs
1 tsp vanilla
Zest of one lemon
1 C All Purpose Flour
¼ C Almond Flour
1 tsp baking powder
¼ tsp salt
2 Ripe Peaches (Or any stone fruit)
2 Tbsp Peach Marmalade ( Or 1 Tbsp Victoria's Lavender Lavender Honey!)
Kitchen Equipment:
One 9" springform pan

Parchment Paper

Medium bowl

Stand mixer or hand mixer
Assembly:
Preheat oven to 350F. Grease springform pan and cut a circle out of parchment paper and place into pan. 

In a stand mixer, beat softened butter. When butter is whipped for 1-2 minutes, slowly add in sugar. Then add eggs, one by one. Beating until thoroughly combined. Beat in vanilla and lemon zest. 

Slowly add in baking powder, salt, flour, and lavender. 

Cut peaches into slices and set aside. 

Spread batter evenly on pan.  (It is a thin torte!) Lay and gently press sliced peaches in a circle. 

Bake for 45-50 minutes until the top is a golden brown, and a toothpick comes out clean when poked. 

Remove from oven and allow to cool for 10 minutes. Remove from pan, and drizzle marmalade or honey over top. Serve warm! Enjoy!
---
If you liked this recipe, discover more from Kelsey at www.notumamiscooking.com or on Instagram @not_umamis_cooking.
Peach Lavender Torte
---
---