About Victoria's Lavender
The mission of Victoria's Lavender is to provide pure and natural ingredients in quality products that are beneficial to the body and soothing to the soul. We work hard at creating lavender products that are innovative, high in quality as well as attractive. The other part of our mission is employing stay at home Moms.
Watch this short video to meet our founder, Marilyn Thompson, and learn about the care and commitment that goes into every one of our products.
"My goal for Victoria's Lavender is to have a product that helps people to understand a little bit more about what lavender can do. People don't realize what an amazing herb lavender is."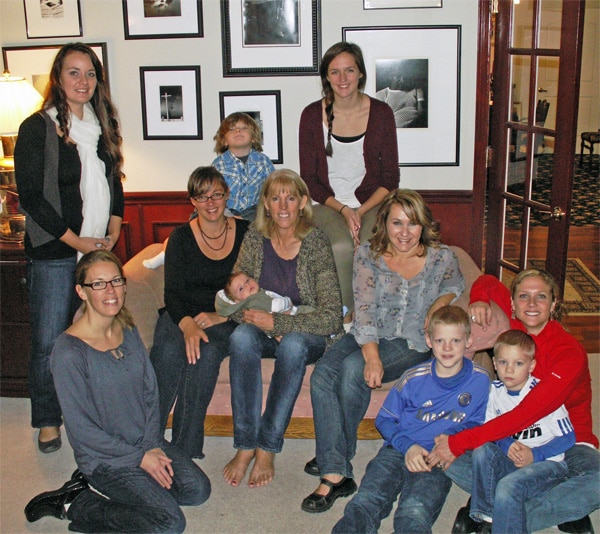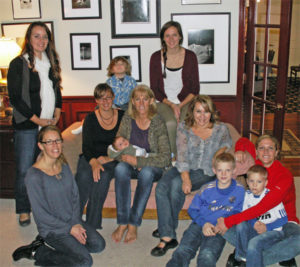 Some of our moms and kiddos.
Victoria's Lavender has its roots in the rapidly growing wine country in Oregon. The business grew out of a dream to use the property my husband and I had purchased to build our home on and use for his landscape business . But shortly after, Troy was diagnosed with ALS, also known as Lou Gehrig's disease, an incurable and fatal illness. After an extraordinary 4-year battle with this vicious disease, he died at the age of 36.
During Troy's illness I was unrelenting in my study of natural alternatives since traditional medicine had nothing to offer. I have learned to respect the natural products around us, and strive to use only toxin-free products whenever possible.
I am delighted at the phenomenal response that my products have received. And thrilled to be able to work from home and raise our daughter, Victoria, as well as being able to employ other stay-at-home Moms. I am humbly thankful to live and work in such a beautiful place, and to carry out our dream.