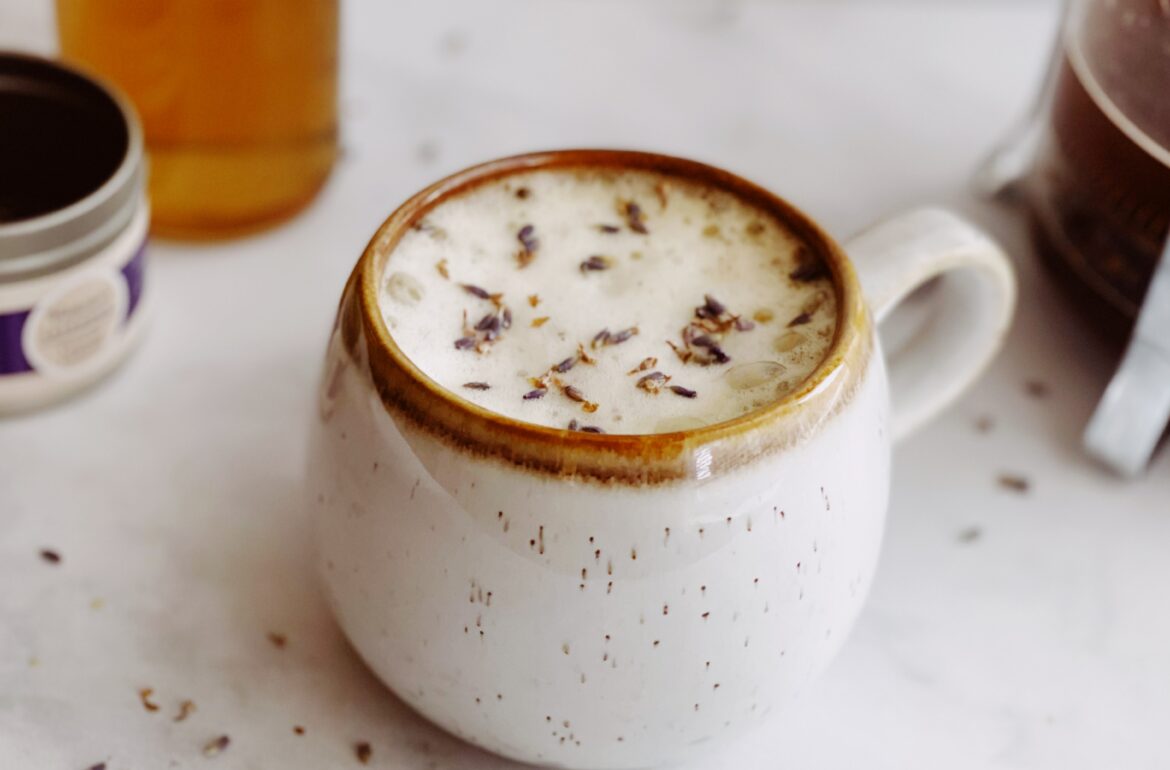 Victoria's Lavender – Lavender Simple Syrup
Victoria's Lavender – Lavender Simple Syrup
Author: Kelsey Miguel (@not_umamis_cooking)
---
Victoria's Lavender – Lavender Simple Syrup
Yields: 1 cup Simple Syrup
Prep Time: 5 minutes
Cook time: 10 minutes
Total time: 15 minutes
Ingredients:
Kitchen Equipment:
1 small pot

Fine mesh strainer
12 oz jar or bottle with lid/spout
Assembly:
Add water and sugar to a small pot. Dissolve sugar over medium heat. Once sugar has dissolved, add lavender to the sugar mixture and stir. Turn off heat and allow simple syrup to cool down. Use 1 Tbsp for an 8 oz drink. Add to coffee, lemonade, tea, cocktails! Store in a jar or bottle. Keep in a cool dark area, this will keep for 3 months. 
---
If you liked this recipe, discover more from Kelsey at www.notumamiscooking.com or on Instagram @not_umamis_cooking.
---
---