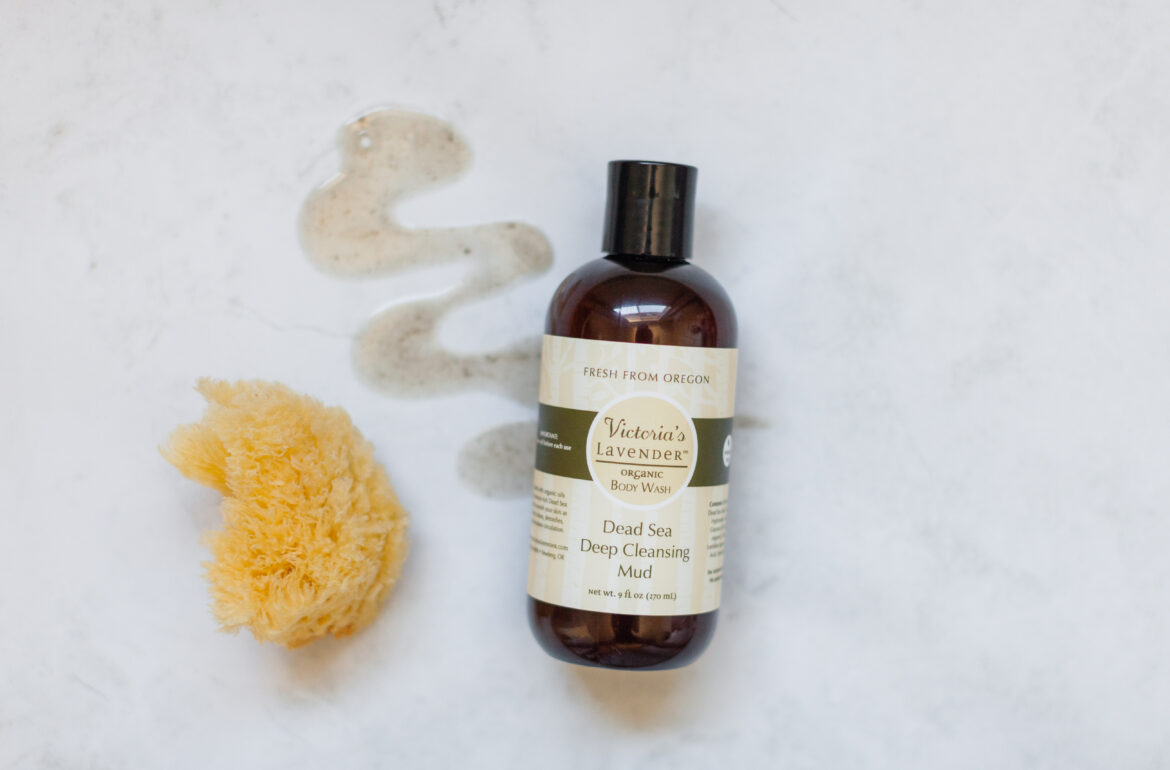 Treat Yo' Self to our Dead Sea Mud – Face & Body Wash
Dead Sea Mud – Face & Body Wash
Dead Sea Mud is holistic & 100% natural ingredient that comes straight from our Mother Earth. It is also a popular treatment at high-end spas in Israel and beyond. We have long known the benefits of Dead Sea Mud. That is why we have offered both the Dead Sea Mud Spa Bar & the Dead Sea Mud Facial Mask. While those are both amazing products they do have some limitations in their applications. The Spa Bar washes the body, the Facial Mask is for your face. We have considered those limitations and realized we could offer a product that encompasses both the body, face and yes! even your hair. The versatility of Dead Sea Mud and it's benefits are innumerable. See our blog on The Dead Sea Face Masks for even more information/benefits here. 
We now offer liquid Dead Sea Mud – Face & Body Wash! 
USE ON FACE and BODY:
Do you or possibly your teen struggle with facial or body acne? Causes of acne or body acne are mainly excess oil (Sebum) production,  hair follicles are clogged by oil and dead skin cells. and bacteria. 
The Dead Sea Mud – Face & Body Wash can be very helpful. Using Dead Sea mud in a mud mask, or getting face creams, body wash and lotions that contain Dead Sea mud, can also help you to have fewer breakouts.
Anti-Bacterial  – "Dead Sea mud has been tested Trusted Source and proven to have an antimicrobial effect on strains of bacteria that live on human skin. Since overgrowth or presence of certain bacteria can lead to acne, it's possible that this is why Dead Sea mud has been used to treat breakouts since biblical times."
Natural Exfoliant –  Use it as an all over body wash and scrub with a loofah or wash cloth to help remove dead skin and help unclog hair follicles and pores. The mud clears out pores and absorbs excess sebum which causes acne.
Detoxifying – Dead Sea Mud contains large amounts of magnesium, sodium, calcium, potassium, bromine, chlorine, and smaller amounts of sulfate and bicarbonate. Dead Sea Mud salts differ greatly from other sea salts, being made of mostly magnesium and potassium (~60%), 8% salt and some rare minerals as well. Many of these dead sea mud minerals have known therapeutic, detoxifying, relieving, and healing properties that are great for treating acne. 
Anti-Oxidant  & Anti-Inflammatory – These properties help older breakouts heal faster and lessen scaring. 
USE IN HAIR: 
Another common skin ailment that many have issues with is their scalps health.
Great hair begins with a healthy scalp.  Things like psoriasis, itchy scalp and dandruff can negatively impact the health of your hair. Mud from the Dead Sea is known to improve the health of your skin and scalp leaving your hair naturally moisturized, fuller and more manageable. 
Hydrates / Nourishing – Hair receives the least amount of minerals and vitamins from the food we eat. Dead Sea Mud can increase the amount of circulation of blood flow which gives your scalp a dose of minerals, salt and vitamins to provide relief for dryness or irritation. The grit within the mud exfoliate your scalp, helping to lift any dry skin allowing hydration to the skin. 
Strengthening / Enhancing Health –  As we age our hair follicles shrink and become narrower which can lead to hair loss. By hydrating and nourishing the scalp, Dead Sea Mud helps reduce the possibility of hair loss due to aging with strengthening and increasing the health of the hair follicle itself.  
How to use in hair:
In this order:
condition roots with a good quality conditioner
rinse
wash with mud wash and use a scalp scrubber such as (link to possible recommendation?)
rinse
then follow up with your normal shampoo and conditioner routine
go on your fabulous way with healthy & happy hair!
---
Make sure to follow us on Facebook and Instagram to keep up to date on your favorite small business.
Dead Sea Mud – Face & Body Wash
---