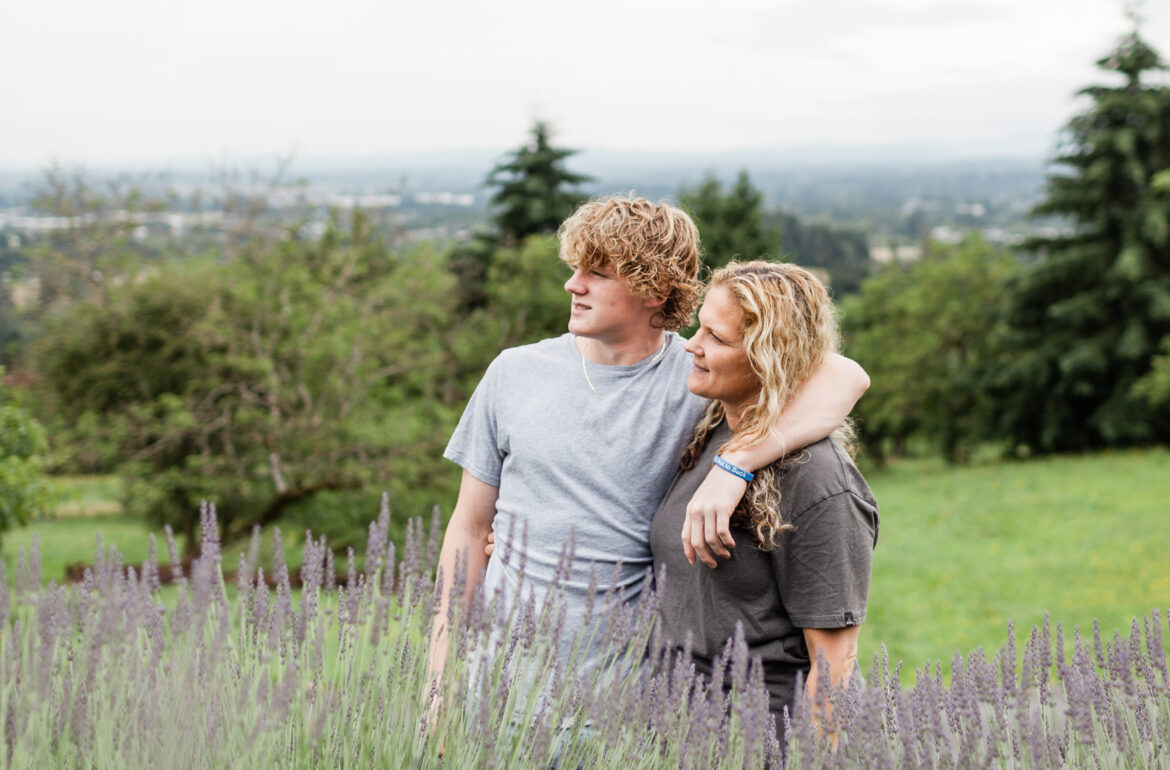 Mother's Day is Fast Approaching!
Mother's Day is Fast Approaching!
"What should I get my mom (or any mom) for Mother's Day?" I bet you find yourself asking this every year. Well, here are some top 5 unique and luxurious items that mom will love from us at Victoria's Lavender!
Top 5 Mother's Day Gift Ideas: 
Want to spoil your mom rotten? Try the "Pampering Gift Set". It has everything and the kitchen sink. The ultimate gift set for the lavender lovers in your life!
Another option is our "Luxury Lavender Gift Set". This includes a microwaveable Neck Wrap, Aromatherapy Body Mist, Soy Candle, Dead Sea Mud Soap, Lavender Lip Balm, Hand & Body Lotion and Sachet. Everything to make mom feel like she has just taken a trip to the day spa!
Does she love to cook? The "Culinary Lavender Gift Box" would be just the ticket. A collection of our organic Lavender culinary products, sure to delight the adventurous cooks in your life! 
One of our newest offerings is our "Moisturizing Body Care Gift Set", offered in four different scents starting with Lavender, Currant, Lemonsage & Vanilla!
Still not sure? We have you covered… a Gift Card for those who like to pick out their own gifts!
We are confident that any of our products will make a hard working mom be able to relax and enjoy some "me time". 
The mission of Victoria's Lavender is to:
Provide pure and natural ingredients in quality products that are beneficial to the body and soothing to the soul. We work hard at creating lavender products that are innovative, high in quality as well as attractive. Victoria's Lavender has its roots in the rapidly growing wine country in Oregon. The business grew out of a dream to use the property my husband and I had purchased to build our home on and use for his landscape business . But shortly after, Troy was diagnosed with ALS, also known as Lou Gehrig's disease, an incurable and fatal illness. After an extraordinary 4-year battle with this vicious disease, he died at the age of 36. During Troy's illness I was unrelenting in my study of natural alternatives since traditional medicine had nothing to offer. I have learned to respect the natural products around us, and strive to use only toxin-free products whenever possible.
The other part of our mission is employing stay at home Moms. I am also thrilled to be able to work from home and raise our daughter, Victoria, as well as being able to employ other stay-at-home Moms. I am humbly thankful to live and work in such a beautiful place, and to carry out our dream.
Happy Mother's Day to all those strong hard working mamas out there!!
---
Make sure to follow us on Facebook and Instagram to keep up to date on your favorite small business.
Mother's Day is Fast Approaching!
---