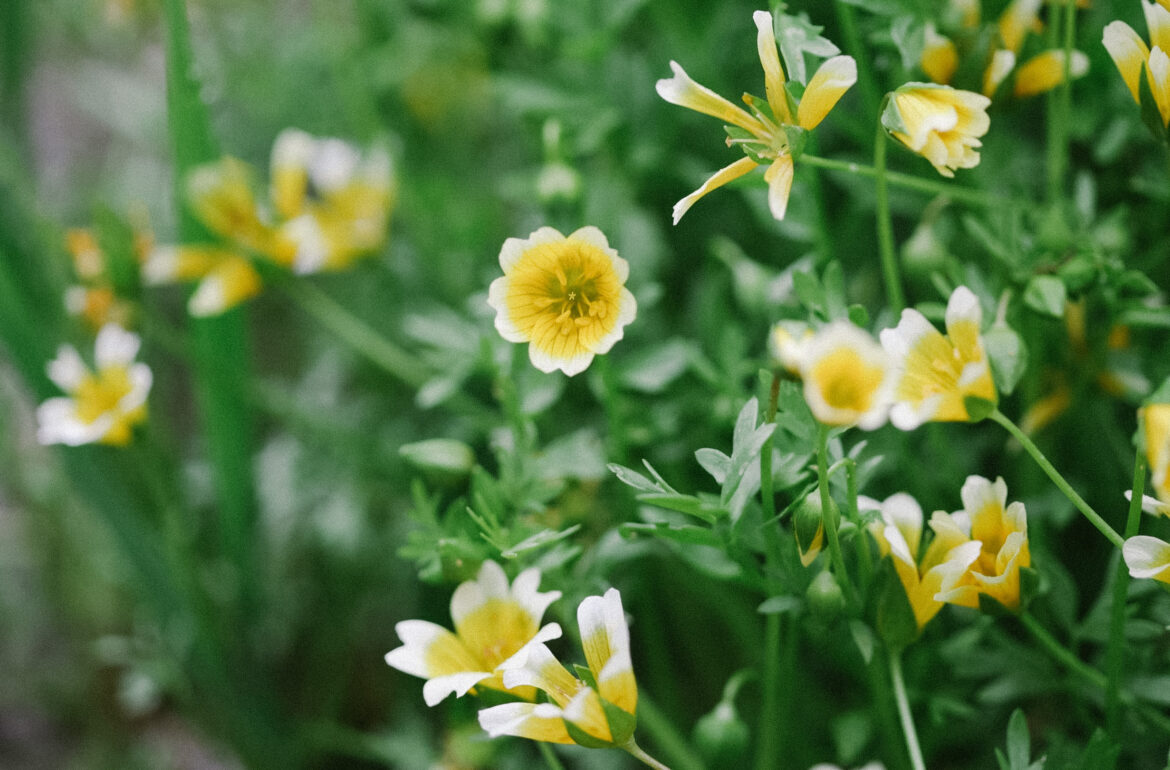 Oregon Meadowfoam Seed Oil
Locally Grown, Environmentally Sustainable
I am super excited to share with you our latest find in natural oils. I am always looking for locally sourced, organic ingredients to use in our products and recently discovered one that not only meets this criteria but is exceptional in its performance. Meadowfoam seed oil is produced by a growing cooperative of farmers right here in the Willamette Valley! But, wait, what is meadowfoam seed oil? It is a seed oil, extracted from the seeds of Limnanthes alba and herbal plant with small white flowers. The seeds contain 20-30% oil. 
Approximately 50 member farms are organized in the cooperative, Oregon Meadowfoam Growers (OMG). Many member farms are multi-generational who have a longstanding, vested interest in the environmental impacts of their farming practices. One of those families are the Ioka Family who have been farming in Oregon since the 1970's. In the 1950's the USDA searched for plants that might provide a renewable source of raw materials for industry which they found the Meadowfoam herb plant. The growing practices used by the farmer's co-op sustainable and ecologically sound due to the seeds being spread across the fields,  are not tilled and don't require fertilizing or irrigation. The oil is extracted and refined according to Ecocert and COSMOS standards allowing meadowfoam seed oil to join certified organic raw materials in certified products.
Grown almost exclusively in Oregon's Willamette Valley (90% of the worlds market), Meadowfoam is so-called because of its frothy, bright white appearance when the plant is in full bloom. The oil extracted from its seeds is used by high end top global brands in skin care and wellness products.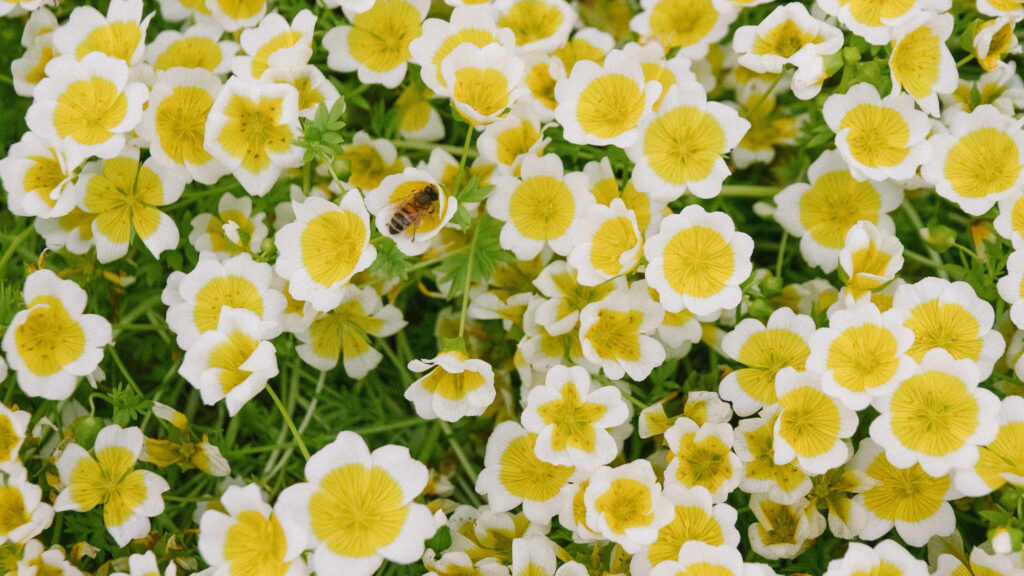 Many of our products already contain meadowfoam seed oil which is intensely emollient with a light velvety texture that is suitable for all skin types. I will be adding it to additional products down the road because of its amazing benefits.
Meadowfoam Seed Oil Benefits: 
Is absorbed into the skin very quickly.

Has a light non-greasy feel, sealing in moisture and keeping the skin soft and supple unlike coconut oil or jojoba oil.

Is excellent for mature skin because of its high antioxidant composition. Fights aging, free-radical damage & reduces the appearance of any fine lines or wrinkles.

It is extremely stable and extends the shelf life without loosing effectiveness in the products due to it containing over 98% long chain fatty acids. 

Balances your skins natural sebum production which can lead to clogged pours & acne, keeping it from being too dry or too oily.
Look for meadowfoam seed oil in our Body Scrubs, Lip Balms and Massage Oils.
---
Information is Sourced from Healthine and you can learn more about Meadowfoam Seed Oil here. 
---