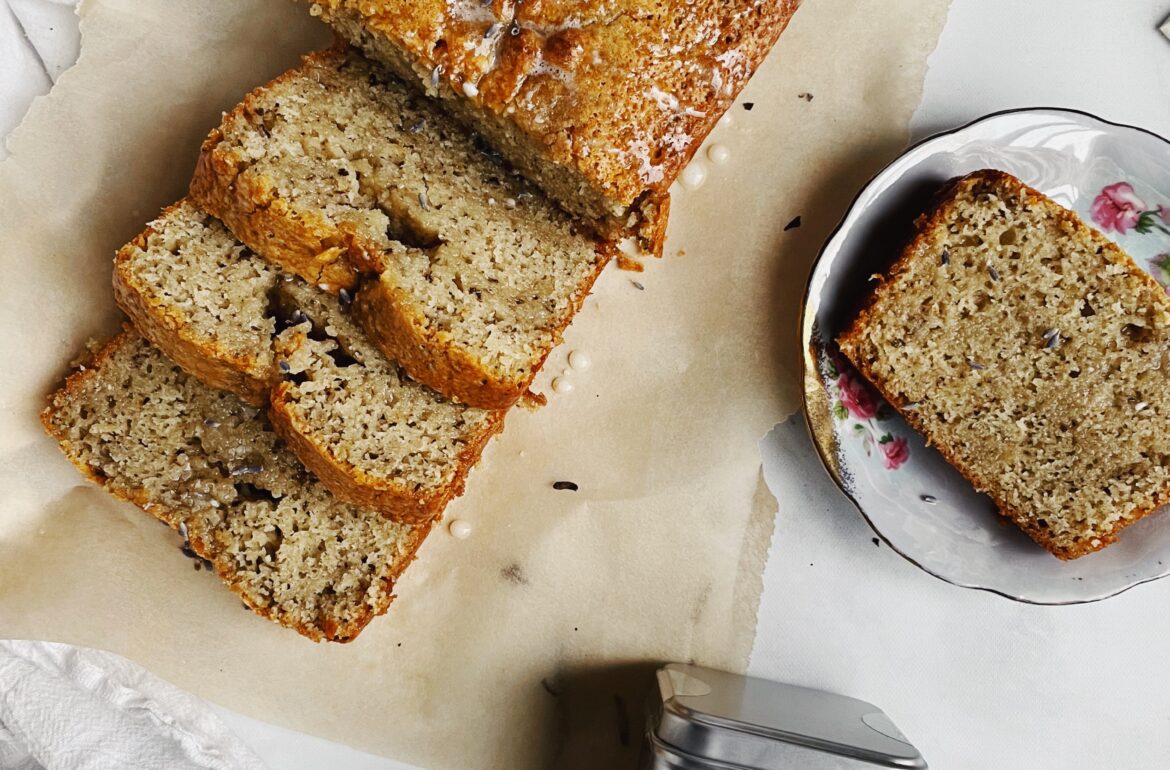 Lavender Earl Grey Tea Loaf
Victoria's Lavender – Lavender Earl Grey Tea Loaf
Author: Kelsey Miguel (@not_umamis_cooking)
---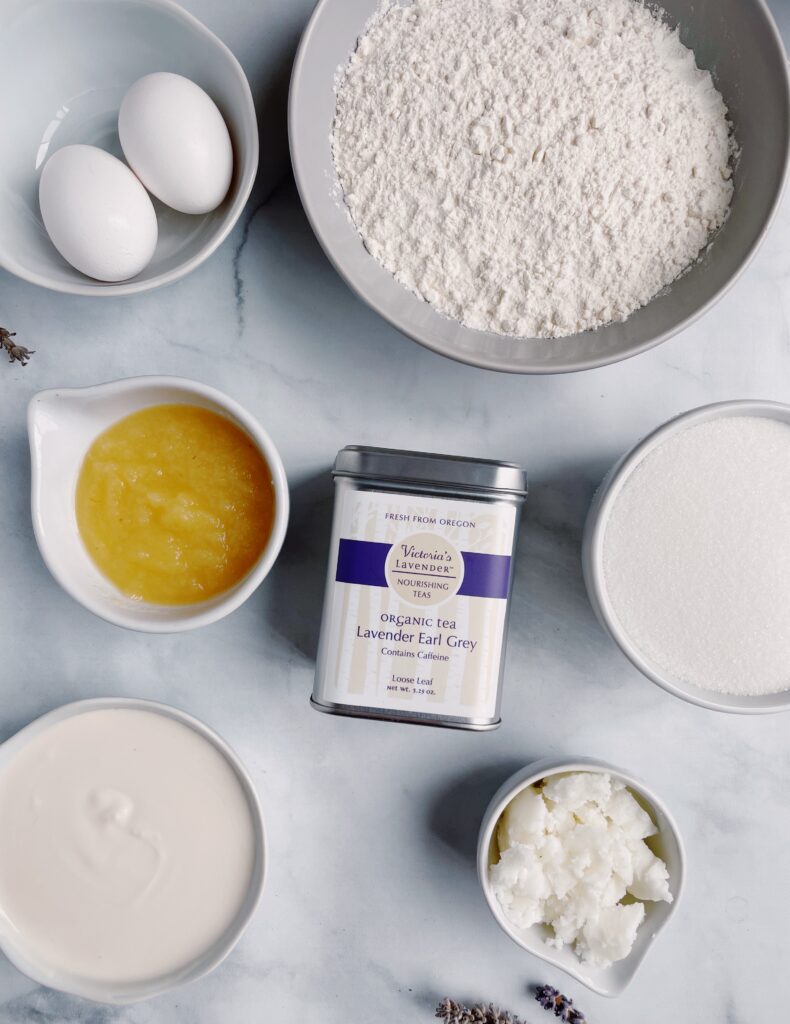 Are you looking for something to make for a special occasion like Mother's Day or Easter? This recipe is for you! It's a quick and easy prep and is something that your guests haven't tried before! 
Yields: 1 loaf
Prep time: 15 minutes
Cook time: 60 minutes
Total time: 75 minutes
Ingredients:
1 C plain yogurt

½ C applesauce

½ C coconut oil (melted)

2 large eggs

1 tsp vanilla

1 ¼ C sugar

2 cups All-Purpose flour

1 tsp kosher salt

½ tsp baking soda

½ tsp baking powder 

1 Tbsp granulated sugar
Kitchen Equipment
2 Medium mixing bowls

Whisk or electric mixer

1  8 ½ x 4 ½ loaf pan

Parchment paper
Assembly:
Preheat the oven to 325F and lightly coat the loaf pan with coconut oil or butter and line with parchment paper. 

In a medium mixing bowl, add dry ingredients (flour, baking soda, baking powder, salt, earl grey tea). *If the tea leaves are large, crush the tea leaves in a mortar and pestle or with your hands until finely ground. 

In a medium mixing bowl beat eggs and sugar for one minute until mixture is a pale yellow and frothy. 

Mix in vanilla, applesauce, and yogurt to the sugar mixture. 

Slowly mix in coconut oil and whisk until combined. 

Add dry ingredients until batter is smooth and lump free. 

Add into the loaf pan, sprinkle on top with granulated sugar. Tap the pan gently on the counter to remove air bubbles.  Bake for 60 minutes or until a toothpick comes out clean. 

Allow to cool for 20 minutes before cutting and serving. 

Enjoy!
---
If you liked this recipe, discover more from Kelsey at www.notumamiscooking.com or on Instagram @not_umamis_cooking.
---
Limoncello Lavender Spritz
---