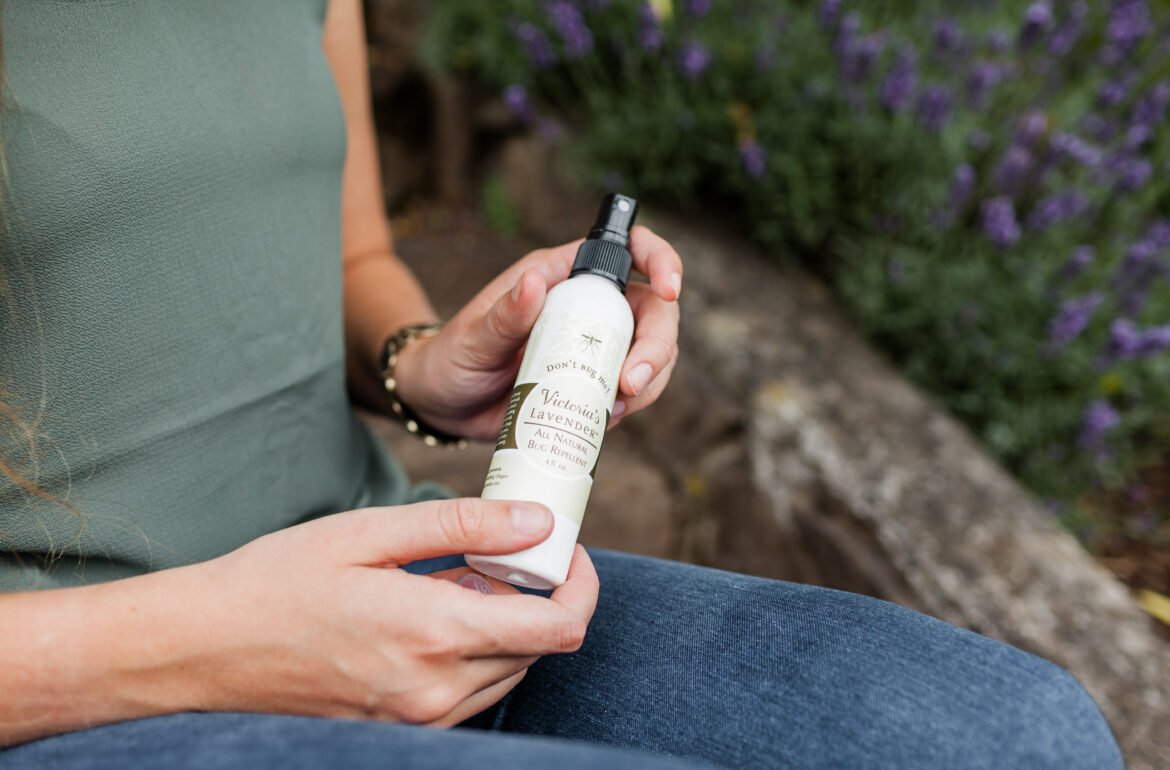 What is a mosquitos worst fear? The S.W.A.T Team, or our "Don't Bug Me" – All Natural Bug Spray
"Don't Bug Me" – All Natural Bug Spray
All Natural Bug Spray
          When you think of late summer in Oregon, you may think fondly of blackberries, river floating & clear skies. There are many other things we look forward to that mark the late summer in all different parts of our country. One thing that we don't look forward to & is fairly consistent across various regions, is the rise in pests such as mosquitos, black flies & ticks. 
          If you want to keep those memories of summer fond… and not of fighting off bugs…you might want to check out our "Don't Bug Me" – All Natural Bug Spray! There are many benefits from using a natural bug repellent such as the lack of harmful chemicals such as DEET (N,N-diethyl-m-toluamide) or metofluthri. There are many harmful effects of DEET. According to Scientific American a study done on Everglades National Park employees that 1/4 of them experienced negative effects that ranged from rashes,  numb or burning lips, nausea, headaches, or dizziness.
"I am so grateful for this product! It has literally changed my life. We have a lot of mosquitos, and I seem to be a mosquito magnet. I wouldn't dare go outside without being covered in DEET. As soon as I applied DEET my lips would go numb. This product is a godsend! It smells pleasant & is non-oily. And IT WORKS!" – K.S.

As an effective alternative they indicate that citronella, peppermint as well as other essential oils such as cedar wood and lemongrass can be used in place of DEET. Our natural bug spray just so happens to include Citronella, Peppermint & Lemongrass Oil which not only drives those bugs away, but smells great!
"Feels really nice on your skin, doesn't stain clothing and smells like lavender. Gave a bottle to friends to take with them camping. Told them to spray their sleeping bags inside & out. From now on they were going to continue doing that. No more annoying bugs at night." – B. Mitchell 
Another ingredient that is included in our "Don't Bug Me" spray is Organic Aloe Vera.  As per Medical News Today aloe vera, which is rich in A, C, E and B12 vitamins is very beneficial to the health & healing of your skin. If you have spent too much time out on the beach or out on the river it can also be used to treat pain and swelling from sunburns & bug bites. For those of us who have been around awhile, a bonus benefit is that it can help with sun damaged skin and wrinkles. 
"I have five dogs and I love this for fleas and making them smell great! This is an awesome company and when there is a problem with the order they take care of it quickly and do everything in their power to make you happy!!!!" – BJ Kinkade
Finally the Queen Ingredient in all our products (drum roll please!)…… LAVENDER! As we all know lavender has many, many, many benefits ranging from analgesic, insecticidal, antiseptic and calming properties. 
So as our summer wraps up and we head into Fall, make sure you add Victoria's Lavender "Don't Bug Me" – All Natural Bug Spray to your tote bag along your other outdoor essentials. 
---
Make sure to follow us on Facebook and Instagram to keep up to date on your favorite small business.
"Don't Bug Me" – All Natural Bug Spray
---