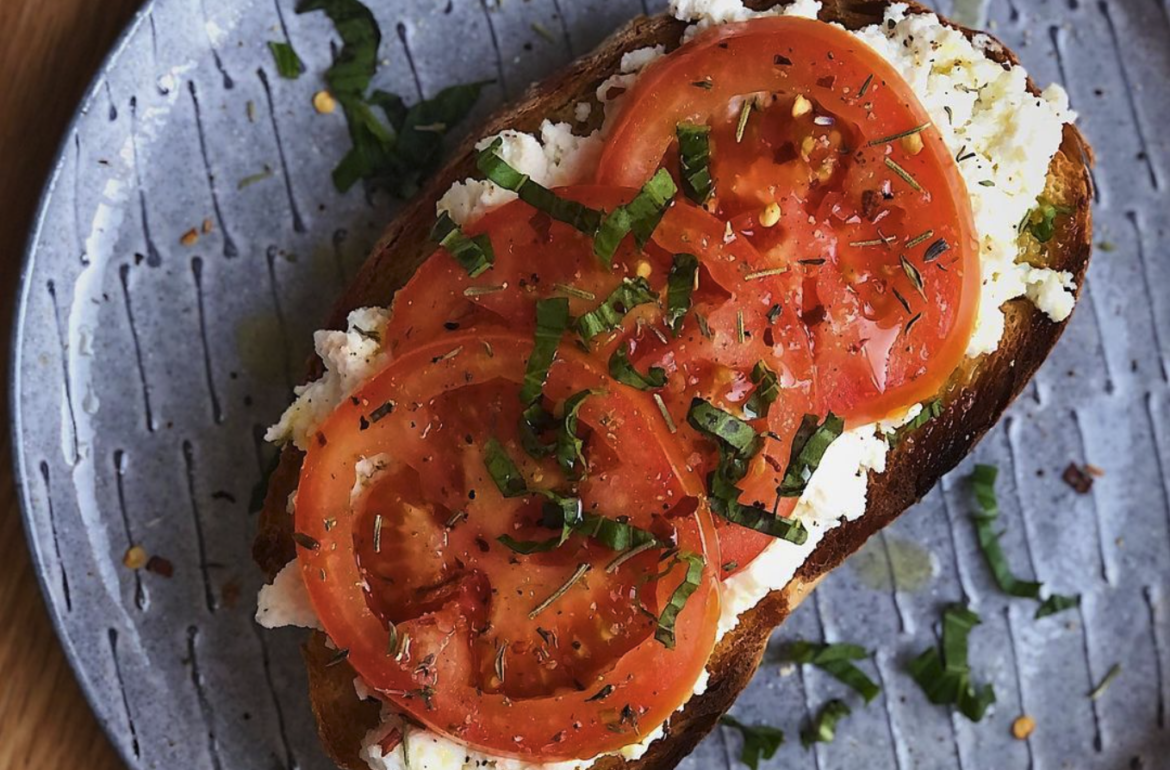 Lavender Herbs De Provence Toast
Our friend Kelsey is back at it with another delicious recipe using our Herbs de Provence! Make sure to check out Kelsey's original post and give her a follow! 
---
"Toasty Thursday!
So you all know that whenever you make a homemade bread loaf you're obviously going to make toast too. Toast makes everything better and can be eaten whenever … what a great food. Toast. 🍞
Imagine a thick slice of Sourdough toast with buffalo ricotta, tomatoes, olive oil, basil, and Herbs de Provence from @victoriaslavender . And as always (because we need some fanciness) add a sprinkle of Jacobsen Salt Co. flaky salt."
---
What is Herbs de Provence?
It is an assortment of dried herbs said to reflect those most commonly used in southern France. Our blend, made with all organic ingredients, includes our French lavender, rosemary, summer savory, and marjoram. There are so many great ways you can use this ingredient ranging from dry rubs, marinades, or for just a hint of seasoning. Some of our customer favorites include smoked chicken, as a compliment to roasted veggies (fries are great too!), sprinkled on top of goat cheese, omelets, etc. 
What our customers are saying about it: 
"I love this herb blend. I routinely use it on fish and chicken. My favorite way to use it is on home made kale chips!" – Natalie S.


"I used it on all my grilled veggies….zucchini, potatoes, squash… you name it! It's a very versatile seasoning!" – Anna G.


"I keep this herb mix in the front of my spice and herb cupboard. It's one of my favorites to add to meats, poultry, vegetables and eggs." – Gloria
We would love to hear your favorite recipes for Herbs de Provence or our culinary lavender! Comment below or send us an email for a chance to have your recipe featured!
Lavender Herbs De Provence Toast
---
Make sure to follow us on Facebook and Instagram to keep up to date on your favorite small business.
---