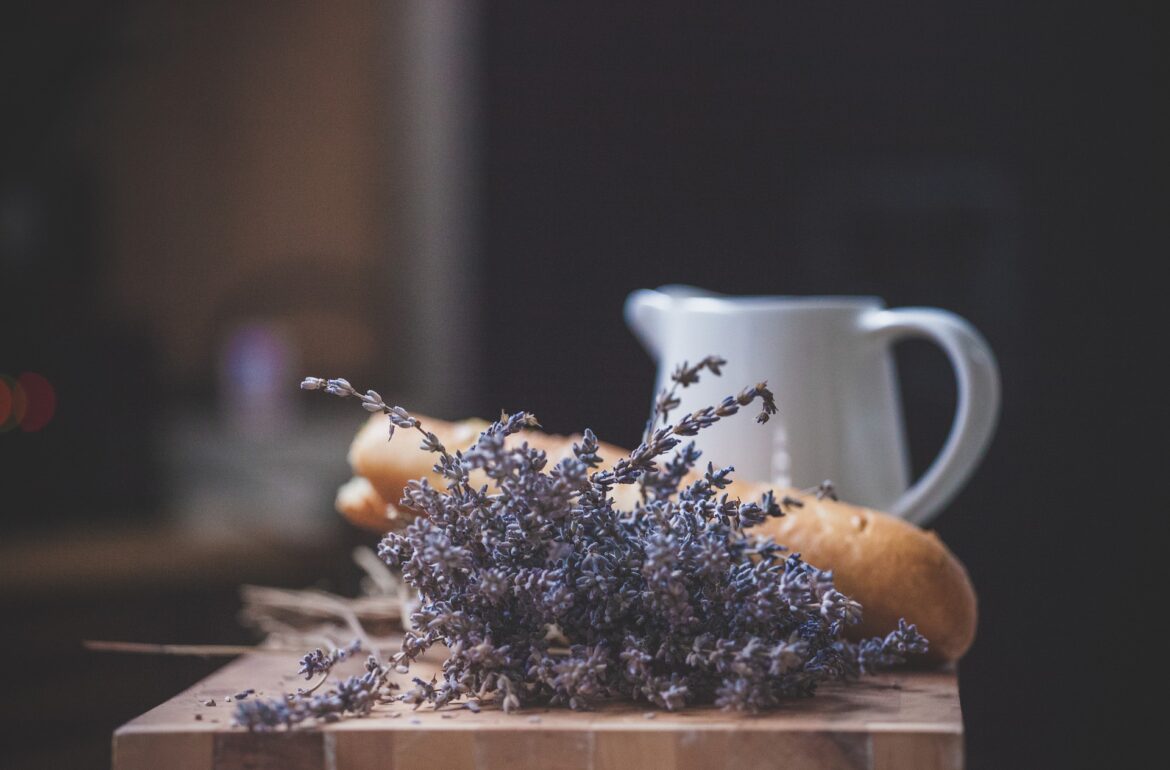 Organic Culinary Lavender Buds
From sweet to savory, there are so many ways to enjoy the special flavor of lavender. You can use our Organic Culinary Lavender Buds in a variety of recipes from cookies to salad dressing to lavender creme brulee!
There are a few important things to keep in mind when using lavender in any recipe:
Grown and harvested using organic processes, we use fragrant English lavender (Lavandula angustifolia) for our Organic Culinary Lavender Buds. This variety is especially nice for baking and teas. It is sifted and cleaned multiple times.
Using lavender as an infusion provides the rich flavor without adding unwanted texture to baked goods and beverages. One simple way is to make a tea by boiling the lavender buds and then strain them out. Lavender infused olive oil makes a delicious addition to your salad dressing.
Making simple syrup infused with lavender is easy. Keep some on hand to flavor cocktails, lemonade, cakes, and sorbets.
Here's one recipe that Marilyn likes to make with her grandkids when it's chilly out.
Lavender Infused Steamed Milk
Ingredients:
4 cups whole milk
4 teaspoons of lavender buds
3 tablespoons of Lavender Infused Honey
1/4 teaspoon vanilla extract
Directions:
Heat the milk and lavender buds in a saucepan, medium heat. Do not let the milk boil.
Heat for 15 minutes, stirring occasionally.
Remove from heat and strain the milk to remove buds.
Add the honey and vanilla, and whisk until frothy.
Pour into your favorite mug and enjoy!
What is your favorite recipe that includes our organic culinary lavender buds? Share it in the comment box below.
---
Make sure to follow us on Facebook and Instagram to keep up to date on your favorite small business.
---
---