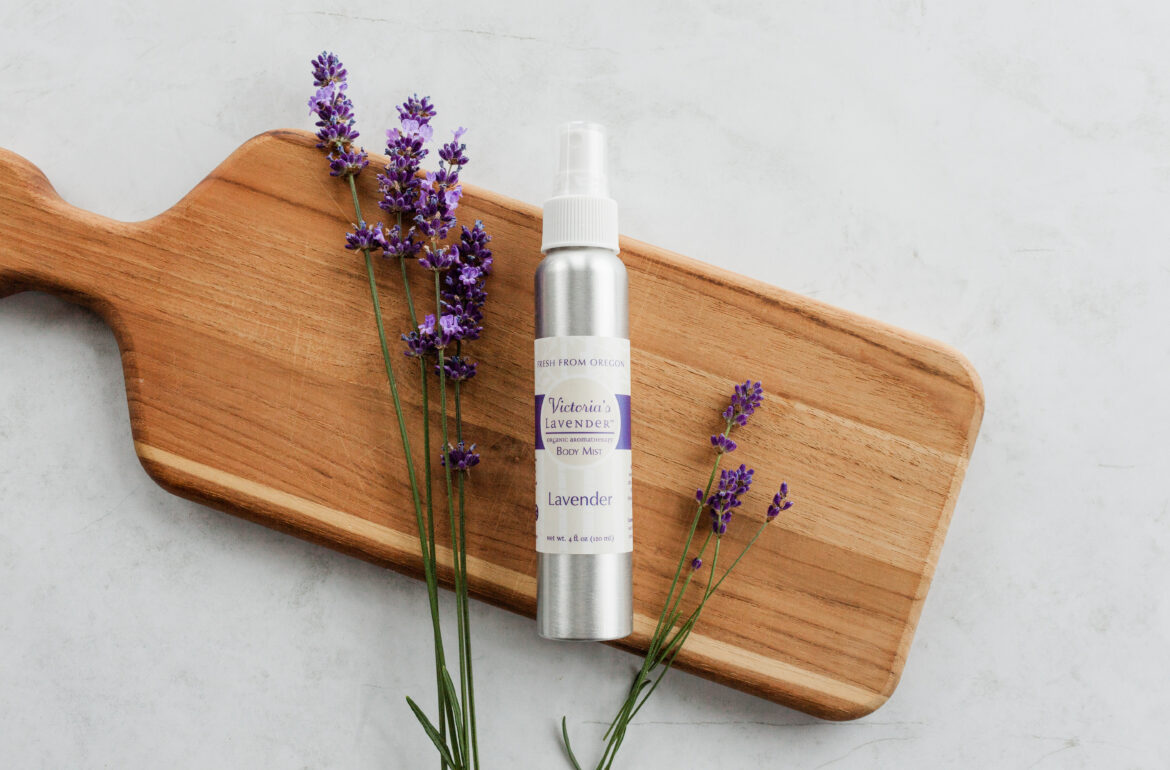 Lavender Aromatherapy Body Mist
Lavender Aromatherapy Body Mist – this product is a secret weapon and we want to share all of the benefits with you. I personally keep a bottle in my toiletries bag, car, bedroom, and even my first aid kit! 
We designed it to refresh, relax, and lightly scent your skin. Therapeutic Lavender essential oil blended with Aloe Vera, a natural moisturizer (no alcohol or fragrance), is gentle enough for your skin and face while calming your skin and face while calming your senses with soothing lavender.
Top 5 Uses for our Lavender Aromatherapy Body Mist
Use on burns and cuts to disinfect and cool down.
Works great for hot flashes and sunburns!
Spritz over your body for a balancing lift when you're on the go, or during/after exercise. 
Great to keep in your car as an air freshener or a quick mist on your face while running your errands.
Can be used on bug bites to help cool the bite and disinfect it.

Marilyn's grandson is severely allergic to poison oak and the Lavender Aromatherapy Body Mist is a staple when he has a reaction. It not only eases the itching and helps cool it down, it helps him calm down when he is upset. And "Grandma's spray" doesn't sting like some of the over the counter poison oak sprays do so children aren't afraid of it.
Feedback from our customers
"Perfect after a shower and a quick spritz before retiring for the evening! Great gift idea as well!" – K. Jennings
"I am so thankful for this body mist. The blend of aloe and lavender is so soothing and the perfect answer for a day in the sunshine." – Elrike S.
"This body mist is just so amazing. Spray it on and it is neither overpowering nor unnoticed at the same time…so relaxing and refreshing. I love it." – Elizabeth O.
"I love this body mist. I have purchased so many brands and scents in the past. This is all I will be purchasing from now on. Refreshing and light. Great product." – M. Taylor
Our Lavender Aromatherapy Body Mist also comes in a Serenite Lavender scent!
---
Make sure to follow us on Facebook and Instagram to keep up to date on your favorite small business.
---