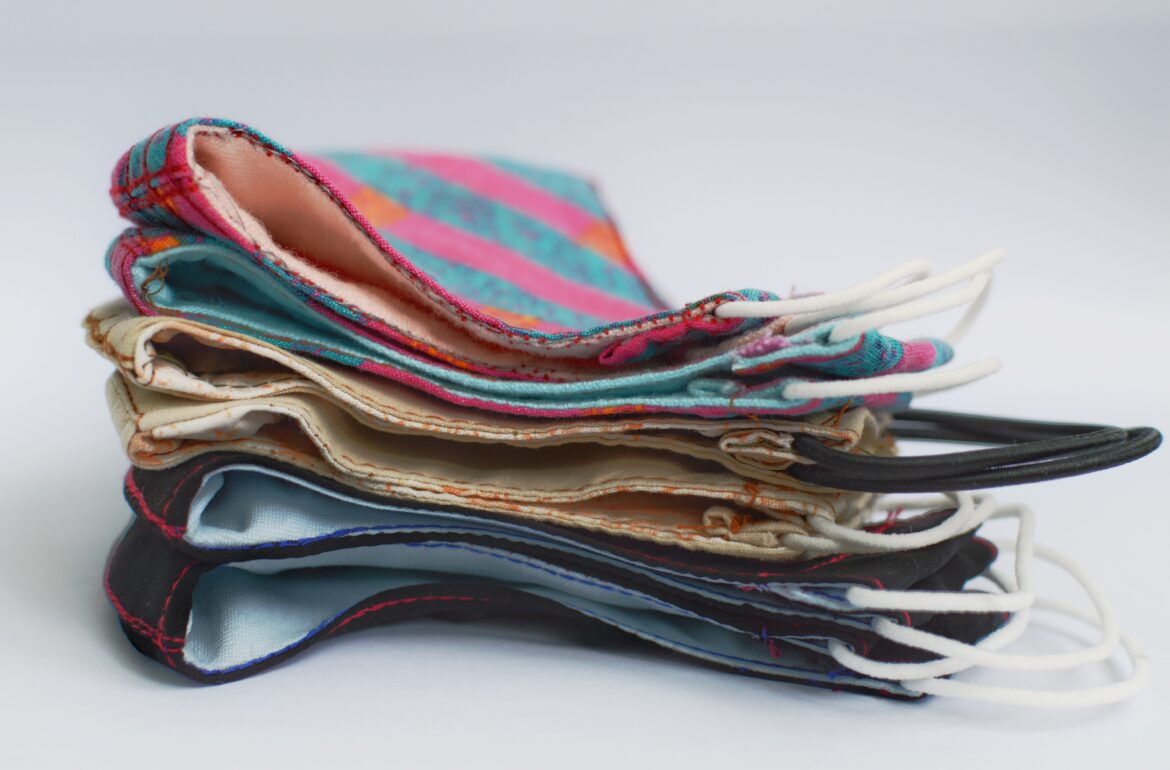 Maskne skincare tips – Victoria's Lavender
Are you looking for some Maskne skincare tips? [We never thought we'd be writing a blog post on this topic!] For those of you not familiar with the term "Maskne" (mask acne), it refers to pimples and skin irritations caused by wearing a mask on a regular basis. Regardless of age and skin type, I'm afraid we are all in the same boat when it comes to 'Maskne'.  In some ways it's nice that you have an option to cover it up (with a mask), but it's an endless cycle. So, our team here at Victoria's Lavender wanted to share our best tips and tricks from our staff ranging from women in their 60's to 18 year old boys.  

Maskne Skincare Tips
 1. Wash your mask!
This one should be self explanatory. You might spend as much time, if not more, with your mask than you do your own pillow! The namesake, Victoria, hand washes her masks with hot water and a little of our Lavender Body Wash in the kitchen sink and then lays them out to dry, ideally in direct sunlight (Oregon rain permitting…).
2. Wash your face & follow your skincare routine
Our best selling soap also happens to be perfect for washing your face. Dead Sea Mud Spa Bar is great not only for removing dry skin cells but also for deep cleaning which can be very helpful to those treating acne. Use lukewarm water, lather soap between hands, massage lather gently all over the face while avoiding the eyes. Rinse with lukewarm water and use a soft towel to gently pat dry.
3. Do a Mud Mask treatment every week
Whether you are into peels, scrubs, or masks (the skincare kind of mask, not the reusable one you are wearing all day), you will want to be doing a mask treatment more often than you'd think. Normally, we recommend using our Dead Sea Mud Facial Mask once a week but when you're trying to clear up an issue like Maskne, we recommend using it 2-3 times a week. The Dead Sea Mud along with the lavender essential oil delivers valuable nutrients to your skin while deep-cleaning pores, and drawing out impurities such as toxins, bacteria, and excess oils. Not only does it work well on oily skin, but both men and women love it on mature skin. The mask will remove dead skin cells, stimulate circulation, and clarify the skin. It's a staple for everyone here at Victoria's Lavender!
4. Moisturize!
This step is VERY important, especially after using a mud mask that exfoliates and removes dry skin and impurities. Everyone has their favorite face moisturizer, but we use our Lavender Butter – For Face & Hands. You can learn more about our Lavender Butter in one of our recent blog posts here.
5. Apply Lavender Essential Oil
We've heard from some of our customers that they use Q-tips to sparingly apply our lavender essential oil directly on the pimples. Lavender Essential oil has anti-bacterial properties that can help kill the germs. If you choose to try it out, make sure you are using pure, therapeutic grade essential oil. 

Moral of the story…
Wash your masks 

Wash your face – whether it is our spa bar or your favorite cleanser, washing your face is more important than ever
Try to get in a weekly mask or peel to help remove dead skin and clean out your pores
Moisturize moisturize moisturize
Most importantly, stay safe! We are so thankful for our Victoria's Lavender community, we couldn't have gotten through all of this without you.
Here are a couple of articles from HealthLine and the NY Times that we found to be very helpful. What maskne skincare tips are you following? Comment below!
---
Make sure to follow us on Facebook and Instagram to keep up to date on your favorite small business.
---
*Disclaimer: This blog post is provided for general informational purposes and should not constitute medical advice. Individual customer experiences with Victoria's Lavender skincare products may vary with respect to both effectiveness, and potential adverse reactions. Results given in testimonials/reviews are from real people who have used Victoria's Lavender products, but identical or similar results are not guaranteed. Individual results may vary depending on skin type, sensitivity, age, skincare products combinations, skincare history, as well as how the products are applied and stored.*
---