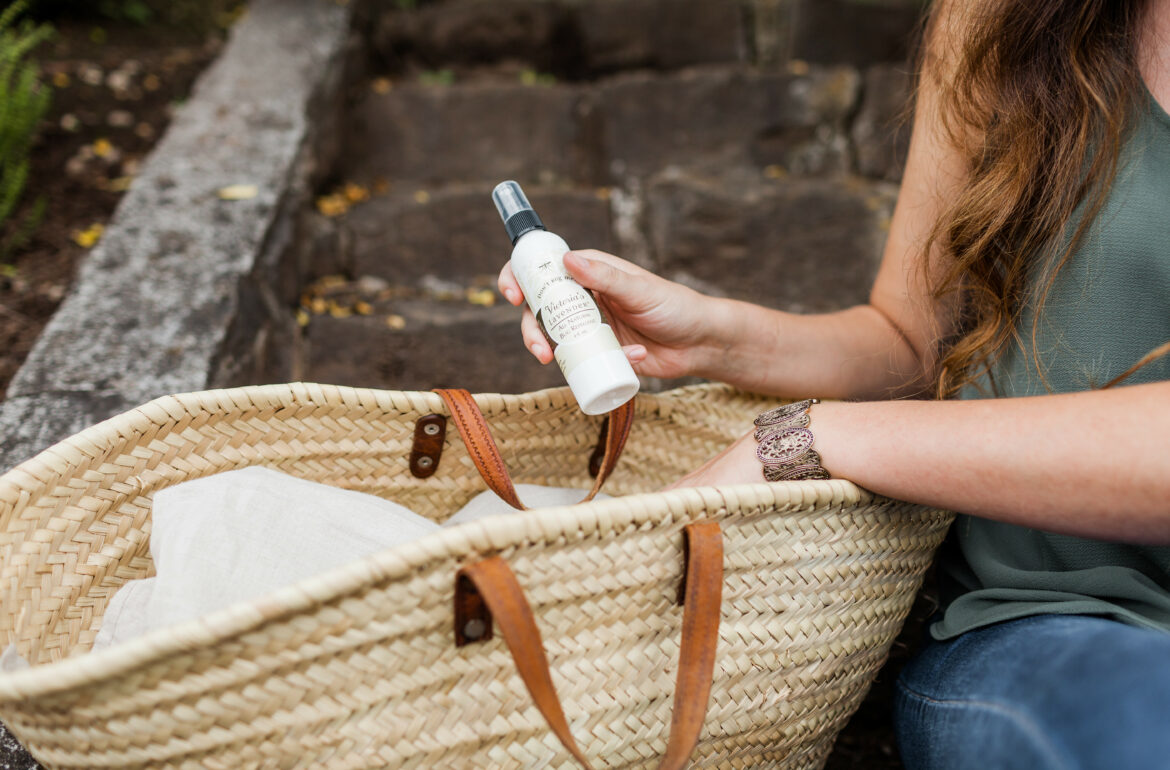 All Natural Bug Repellent Spray
All Natural Bug Repellent Spray is not only one of our best sellers, it is the summer must-have! Our effective and all natural bug repellent spray is safe for the whole family because we don't use harmful chemicals like other bug sprays. We make this with an aloe vera base and lavender essential oil, along with 8 other Essential oils. Our formula is known to repel insects like mosquitoes and black flies and it is completely DEET FREE. It has a pleasant fragrance, so you can get the protection you need without any harsh odors. 
---
Customer Reviews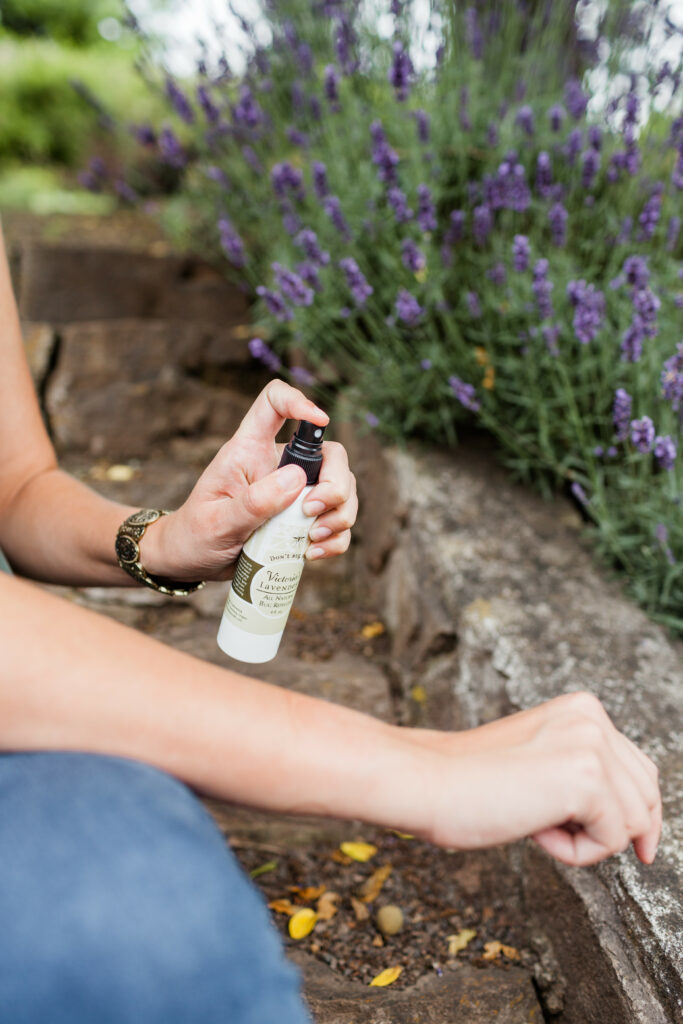 "Living in Houston, Texas, we get a lot of rain, and have plenty of mosquitoes. I use insect repellent all the time, but still get bitten. I'm allergic to insect bites, and the bites get red, swollen, and itch for days!!! As soon as I received your product, I went outside and used it the same day.  As a result, I didn't receive any new mosquito bites!!! I am IMPRESSED!! I WOULD RECOMMEND YOUR PRODUCT TO EVERYONE THAT HAS BEEN SUFFERING AS I HAD BEEN!! THANKS SO MUCH!!!" – Joyce D.
"This stuff WORKS. I first heard about using lavender as a scorpion repellent while living in the Hill Country of Texas. One of the "side effects" was that it also worked as a bug repellant. When I moved to Oregon, I ran into Victoria's at the local farmers market. HALLELUJAH! I've been using their products ever since. Last summer was one of the hottest in Oregon and I was pregnant. While everyone around me lathered on the DEET, I walked around smelling like a field of lavender. And I was bug free. Win-win in my book!" – Caitlin A.
"I gave this stuff the ultimate test. Northern Wisconsin in the woods! Our state bird is the mosquito and we were outside, at night, with little children. NOT ONE BITE!!! It was amazing and smelled wonderful. (Even the guys wanted my stuff even tho they were sure it wouldn't work. They were wrong!) It did work and nobody was covered in chemicals. I have it for us at home in Southern Wisconsin and am so grateful to have found such a wonderful healthy product! Thank you." – Mary Robertson
---
"Don't Bug Me"
This product has so many great features and it has been 'FLYing' off the shelf! 🙂 Our employees don't leave the house without it. You can find a b in their car, purse, camping boxes, and has one of our bug repellent candles ready to go on her patio.
Our bug spray also comes in a moisturizing stick that can be used on children, when you are playing in the water, during exercise, and more! You can find travel sizes offered for both products which is a great size for keeping in your purse or packing for your next tropical getaway.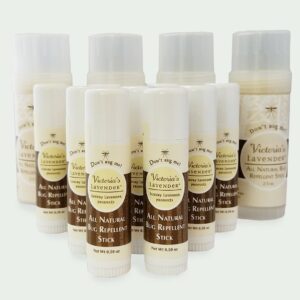 Features: 
Safe for kids, pets and everyone in the family
Deet-Free
Essential for camping and backpacking 
Gentle on sensitive skin
Also available in travel size
---
Make sure to follow us on Facebook and Instagram to keep up to date on your favorite small business. 
Get your hands on our All Natural Bug Repellent Spray today! 
---
---