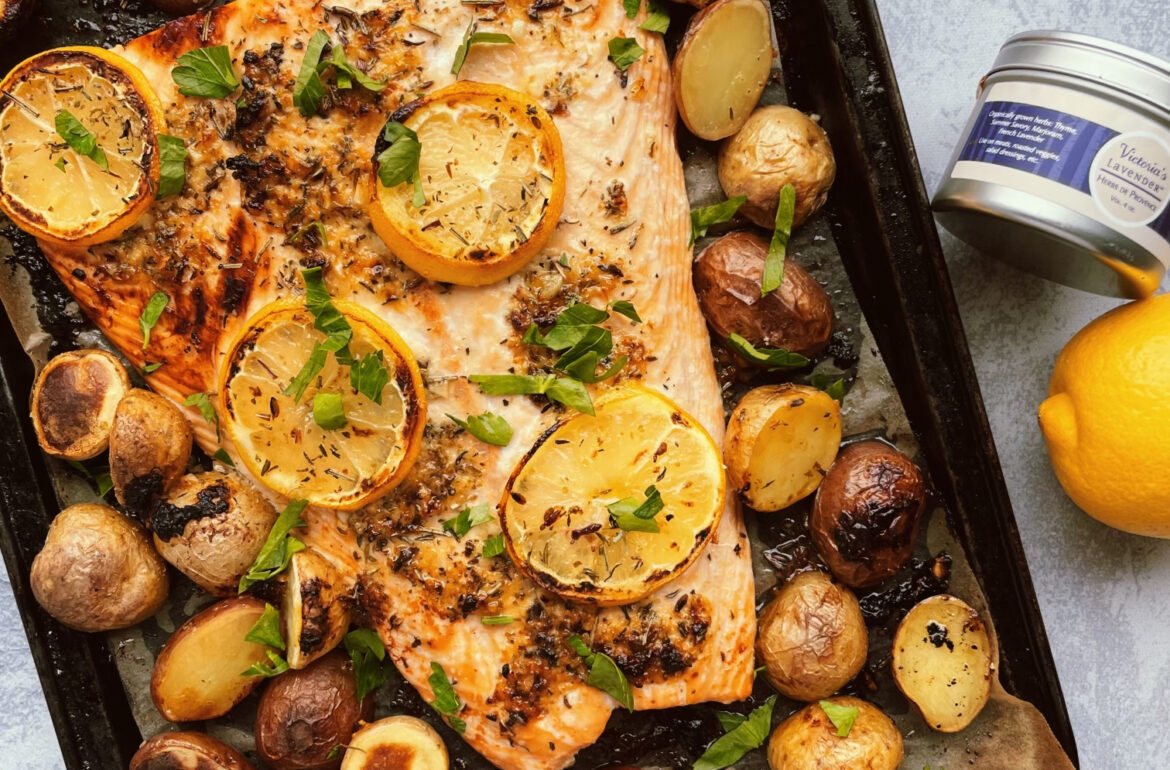 Herbs and Miso Baked Salmon
Victoria's Lavender – Herbs and Miso Baked Salmon
Author: Kelsey Miguel (@notumamiscooking)
---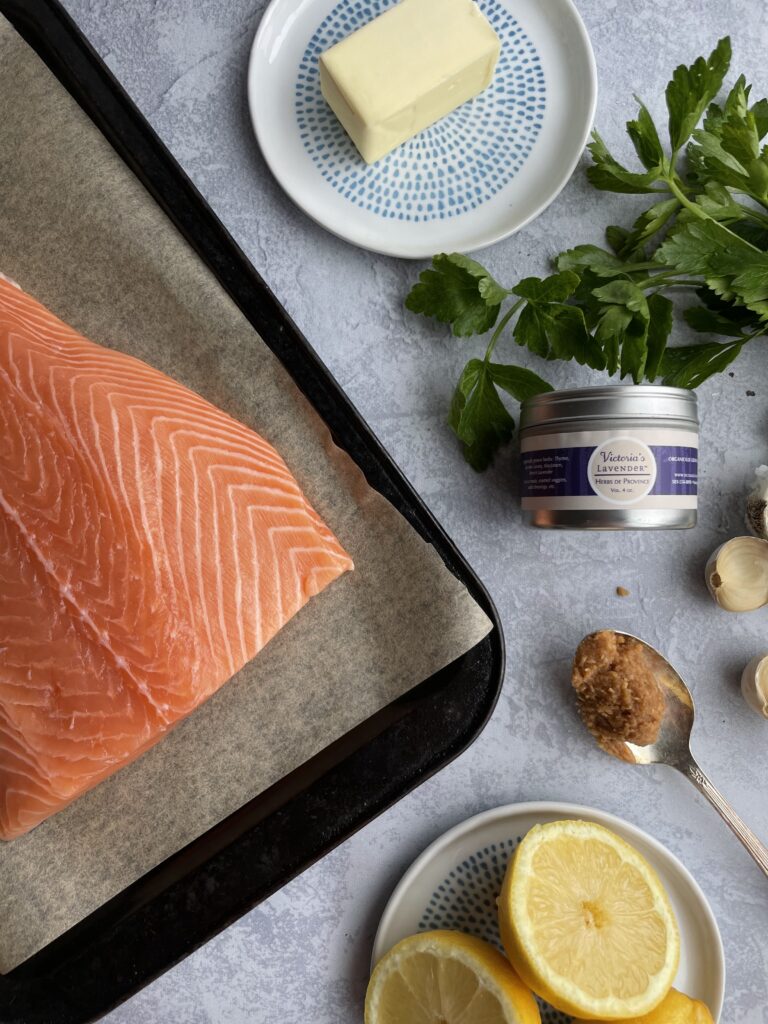 Herbs and Miso Baked Salmon

Serves: 4
Prep time: 15 minutes
Cook time: 25 minutes

Ingredients:
1.5 lbs

salmon filet

1 lb

yellow potatoes 

3 Tbsp

butter,

softened

1 Tbsp

white miso paste

1/4 C

parsley

, chopped

3

garlic

cloves

1

lemon

1 Tbsp

Victoria's Lavender Herbs de Provence

1 Tbsp

olive oil
Kitchen Supplies:
Large sheet pan

Small mixing bowl

Medium mixing bowl

Parchment paper

Cutting board

Knife
Assembly:

Heat oven to 425F 

In a small mixing bowl add softened butter, miso paste, minced garlic, Herbs de Provence, and juice of ½ of lemon. Mix until combined. 

On a sheet pan, lay flat the salmon filet and remove any bones. Then dollop miso butter over salmon, spreading it evenly as best you can. Save about ½ Tbsp for potatoes. 

In the medium mixing bowl add the rest of the miso butter, add 1 Tbsp of olive oil, and 1 tsp of kosher salt. Add pities and toss until covered. Add potatoes to the sheet pan with salmon. 

Bake for 25 minutes, and broil for the last 5 minutes. Remove from the overnight and serve with a side salad or a vegetable side. 

Enjoy!
---
If you liked this recipe, discover more from Kelsey at https://kelseymiguel.com or on Instagram @notumamiscooking
---
Herbs and Miso Baked Salmon
---