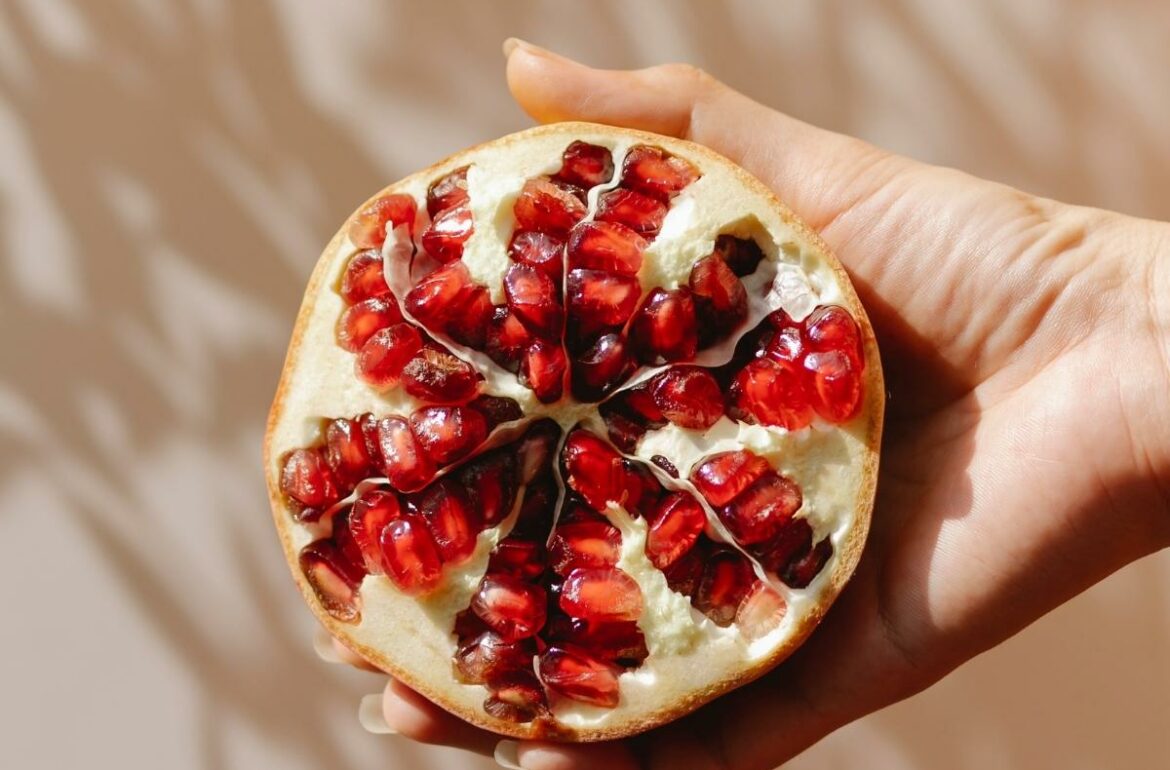 It's Back for a limited time only… Lavender Pomegranate Spice!!
Lavender Pomegranate Spice
Get yours now before the season is over! It's been a long two years & for a limited time only, we have our ever popular Lavender Pomegranate Spice line available again. 
If your obsessed with everything from gingerbread, apple cider, cinnamon & pine trees, add in Lavender Pomegranate Spice to your holiday scent rotation! Not only does it bring conjure memories of holidays past, but also combines the calming scent of Lavender. And seriously who doesn't need a does of something calming in the midst of the holiday  hustle and bustle. 
We are offering several new gift sets which will help mark off those "Nice" family & friends on your / Santa's list.
One of the gift sets that checks all the boxes is the Luxury Pomegranate Spice Gift Box. This popular set includes a Pomegranate Spice Lavender Body Candle (travel size),Pomegranate Spice Lip Balm, Pomegranate Spice Hand & Body Lotion (travel size), and our Pomegranate Spice Handmade Soap. This is great for mom, grandma even dad and grandpa since this scent  is so versatile.
A bit smaller of a gift set would be the Pomegranate Spice Lotion & Hand Wash Gift Set, both 8oz in a kraft box with red wrinkle . It is all ready to hand over. Also, the Pomegranate Spice Lotion & Soap Gift Set, 8oz lotion and full sized bar soap in a gift-able organza bag. Both these sets would be great gifts for a neighbor or possibly even a co-worker or boss. 
We are also offering a great mini set for stocking stuffers as well, the Pomegranate Spice Stocking Stuffer which includes a 2oz lotion & a full size moisturizing lip balm inside an attractive organza bag. Gift-able to just about everyone!
If  you are unsure, customize the gift yourself and request holiday gift wrapping in the customer notes upon check out. We have everything from bar soap, moisturizing lotion, room spray, lip balm & body candles. Mix and match – personalize it!
With all these gifting options, you can almost consider yourself done with your holiday shopping! What is more calming and relaxing than that. Oh, yeah Lavender! 
From our Family here at Victoria's Lavender to yours here are some words about what the holidays mean to us…..
"My favorite holiday is hands down Christmas and the enormous significance of the celebration of the birth of Christ. And my favorite part is Christmas Eve and going to a candle light service with the family. We drive around the around the neighborhood and see the Christmas lights and then back home for a fresh Oregon Dungeness crab feast.  " Marilyn Thompson, Owner
"It's time for us to be together, take a break from work and talking about the farm so we can spend intentional time  together playing games, eating good food and finding time to rest." – Victoria Thompson
"Holidays to me is spending time with family laughing together, eating good food, playing games and creating new fun memories!" – Shelby Lawson
"The holiday season for me is the busiest time of year. Besides the holidays, we have 3 out of 4 birthdays in our immediate family! Despite the chaos, it is the best time of year to really get back to why we do what we do which is all for our loved ones." – Christen Werle
"My favorite thing is having no plans at all. We like to play games, go out and play soccer, more games and bbq-ing and eating together. " Lisel Williams
"Holidays to me are for spending time with family and friends that I am very grateful for. And also for some yummy traditions!!! And the most importantly to find the JOY in the season." Josie Adams 
We all wish you and yours a most warm, beautiful and relaxing holiday season. 
---
Make sure to follow us on Facebook and Instagram to keep up to date on your favorite small business.
Lavender Pomegranate Spice
---