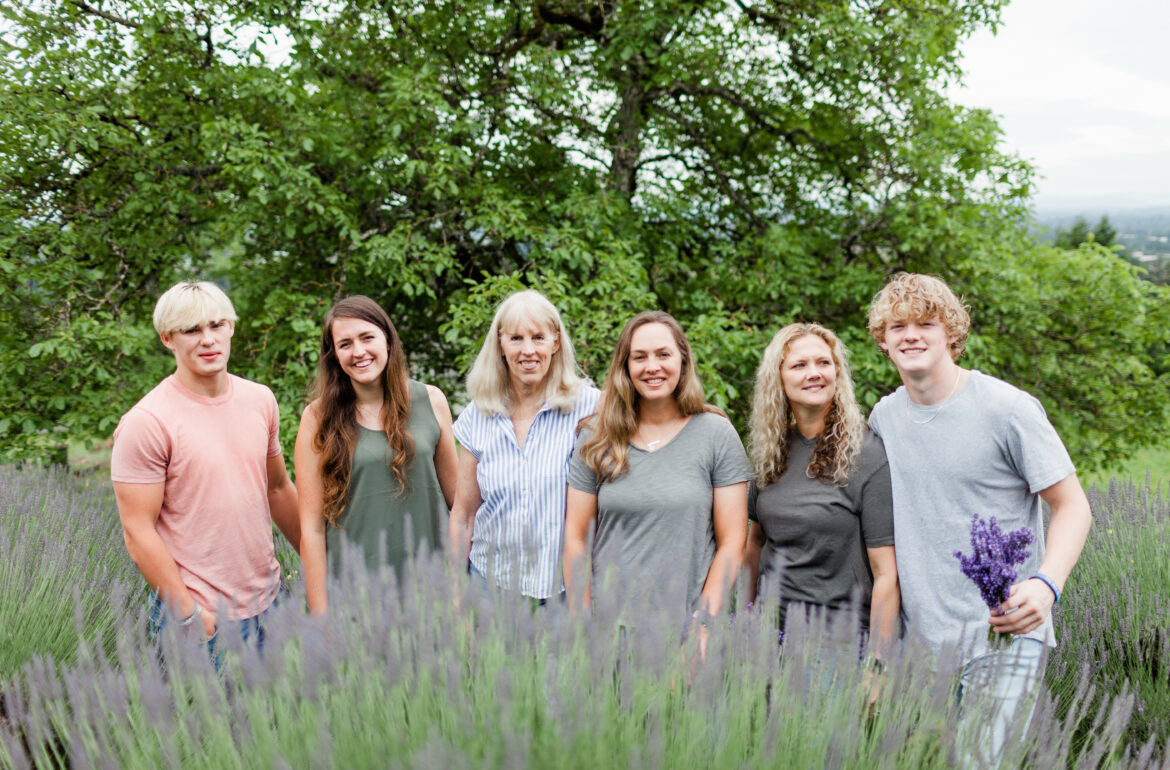 20 years of Victoria's Lavender!
20 years of Victoria's Lavender!
THANK YOU!
First things first…Thank You. To all of you, our customers, who have helped us get here!  To our faithful and selfless staff, mostly stay at home Moms, and their commitment to Victoria's Lavender.  And finally to my family and their unwavering support and faith. Not all small businesses have been as fortunate as we have been to make it to this point. Our success is completely due to all the amazing humans that have shared & supported our mission over the last 20 years. 
---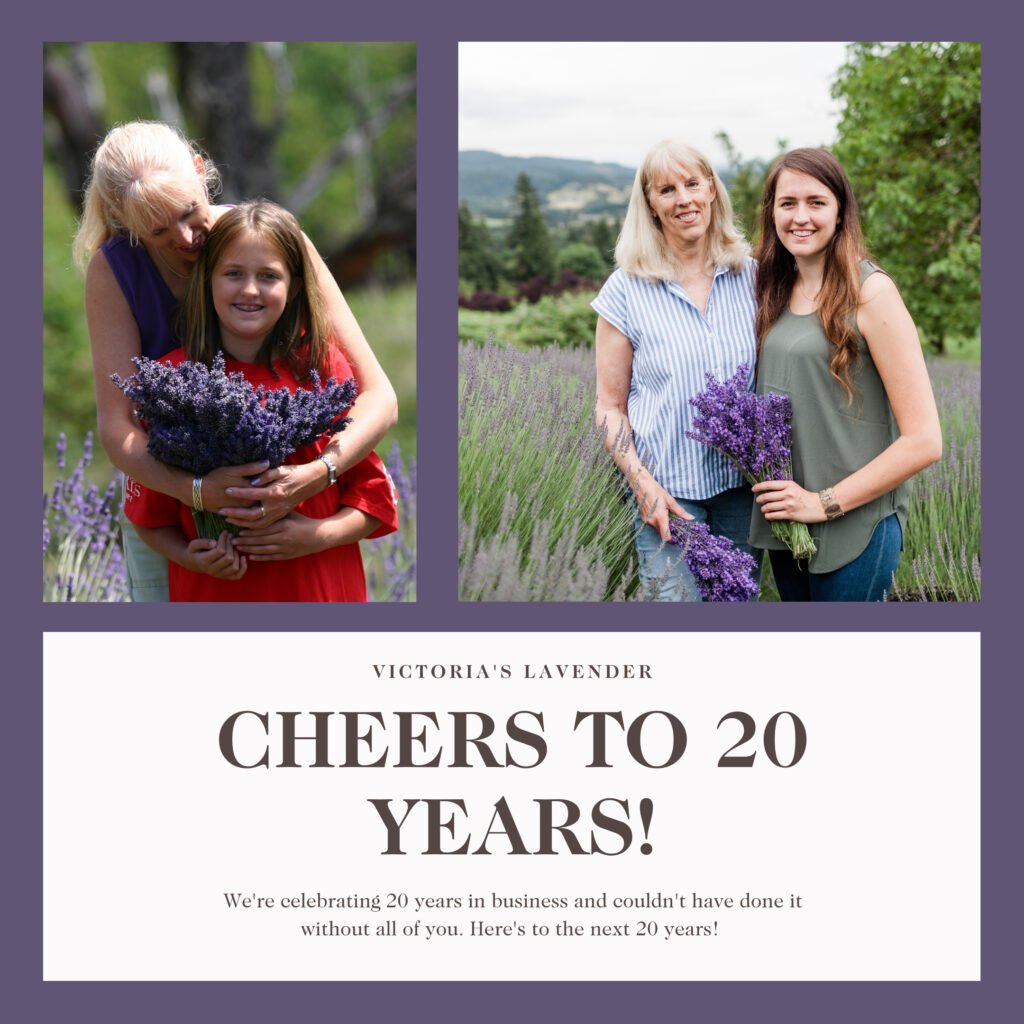 Victoria's Lavender started with a search for natural alternatives to traditional medicine to help aide in symptom relief for Troy (owner & founder  Marilyn Thompson's late husband) who was diagnosed with ALS.  As time went on she discovered lavender as a natural way to help promote relaxation and help with stress relief.  Using the family property, an idea was formed around using lavender to create a luxury product line and promote its many benefits.
Over the years many of you have reached out to let us know how our products have had a positive impact in your lives. There are so many great testimonies and stories! Military service members ordering our linen spray for their co-workers in their barracks to help them relax after an exhausting day of bootcamp. An amazing woman who is a cancer survivor putting together care packages which include our products to give to others going through chemotherapy. People who have used our lavender massage/body oil to help to recover post surgery. The list goes on!
Thank you for these past 20 years and we look forward to 20 more!
---
Make sure to follow us on Facebook and Instagram to keep up to date on your favorite small business. 20 years of Victoria's Lavender!
---
---