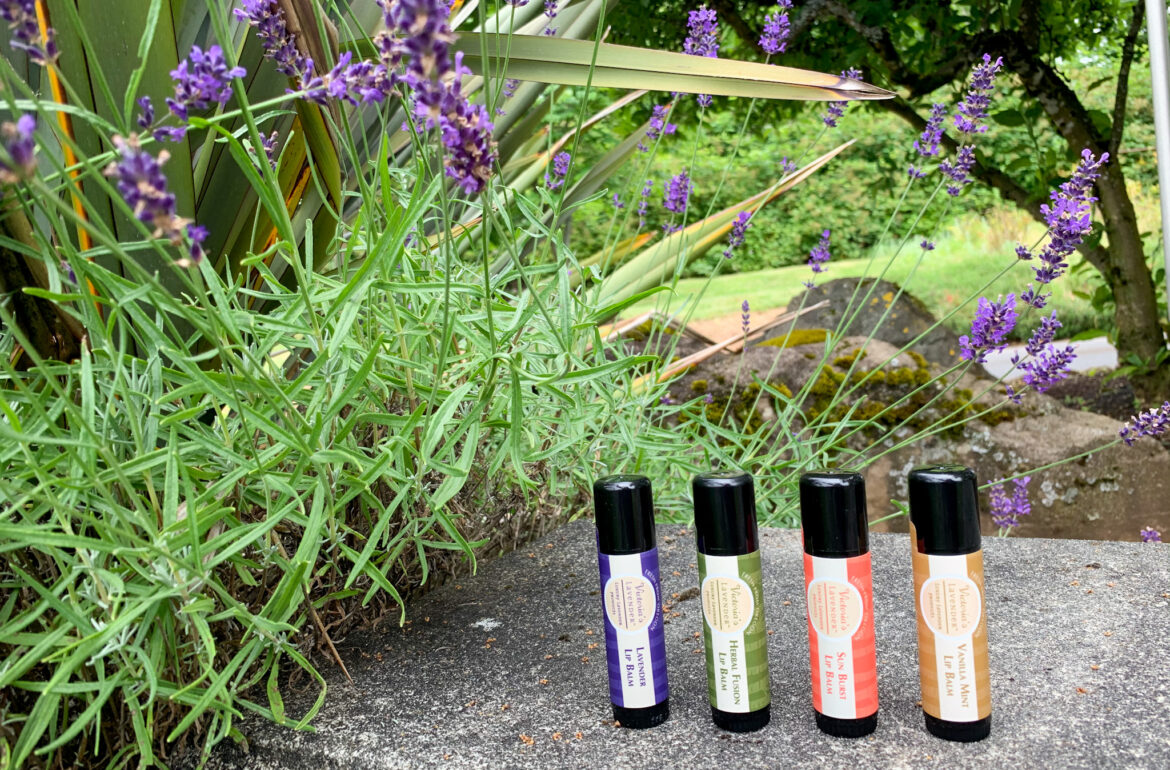 Healing and Moisturizing Lip Balm – Victoria's Lavender Top Seller
Our healing and moisturizing lip balm is not your ordinary lip balm, it is 1/2 oz. which is three times larger than typical lip balms! Can be used as a healing & moisturizing stick anywhere on your skin. Available in 4 fragrances – lavender, sun burst, herbal fusion, and vanilla mint.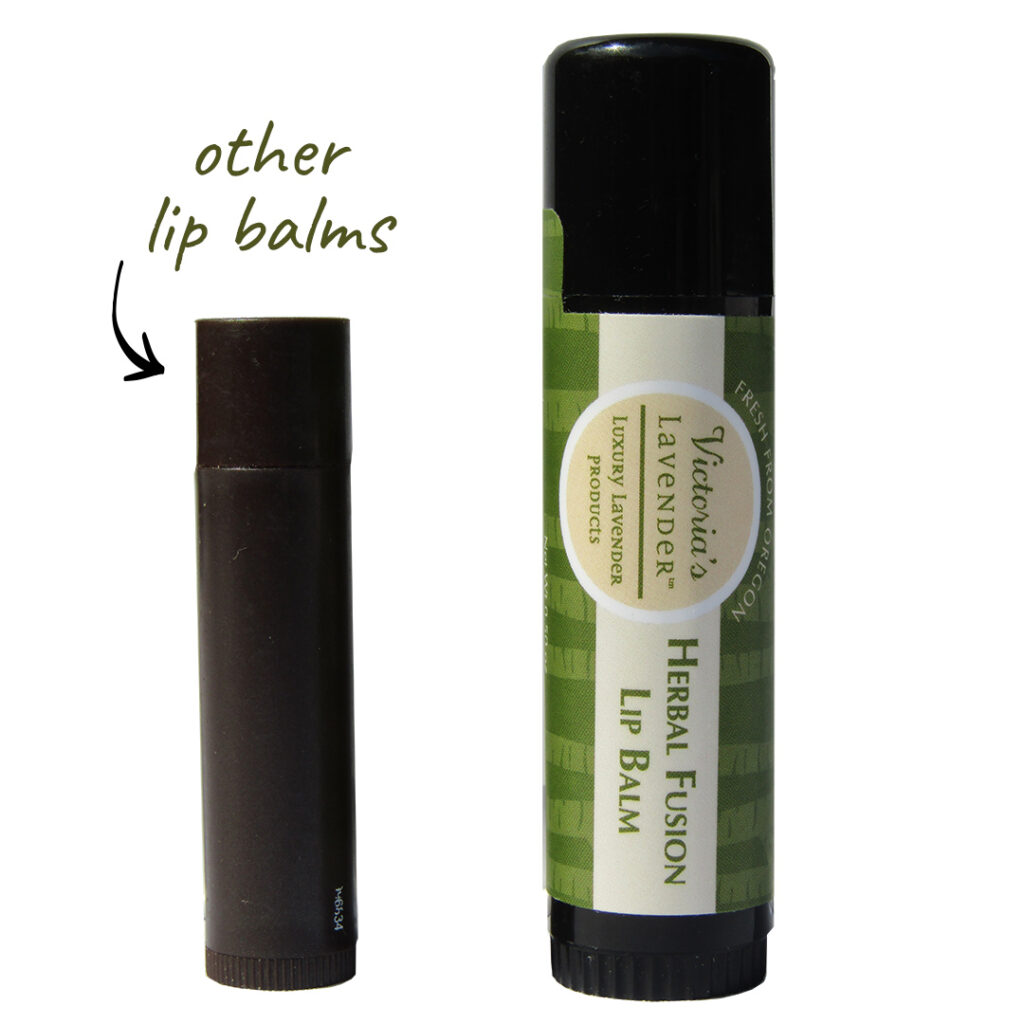 Customers have been asking for years for us to create a healing and moisturizing lip balm and now it is one of our top sellers.
The top goals in creating a lip balm worthy of being in our line were:
Simple ingredients
Natural
Effective
Locally Sourced
Unique
After much testing we think we have nailed it! The lip balm features the amazing moisturizing Meadowfoam seed oil sourced right here in the Willamette Valley along with beeswax, vitamin E, and essential oils.
It's not just a lip balm! It can be used anywhere on the skin – dry or irritated spots, etc. The lavender healing lip balm is especially effective when used to help induce sleep and as a first aid.
The Sunburst Lip Balm has a bright citrusy flavor with hints of vanilla and lavender. The Herbal Fusion Lip Balm has our unique blend of rosemary, eucalyptus mint, orange and lavender essential oils.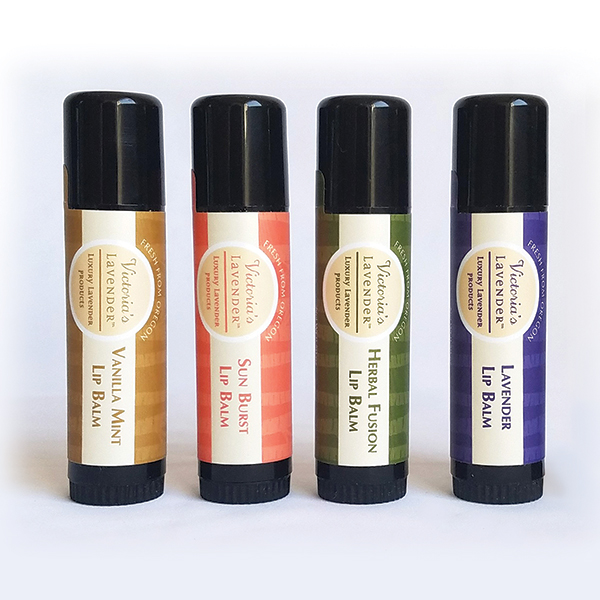 ---
Customer Reviews:
"I absolutely love the Victoria's Lavender candle and lip balm. That lip balm is amazing. I have been using another natural lavender lip gloss thing for night as I hate when my lips are dry when I go to bed. I thought it was good but this one is so much better!!" – Phillis T.

"Love how luxurious this product is! Great for lips every day, but also wonderful as a bit of extra protection on the exposed parts of my face when out hiking or x-c skiing in the cold wind!" – Jan K.

"Love this Lavender lip balm!!! I am addicted!!! It moisturizes my lips unlike anything I have ever used!! After using this product, I have thrown all my other lip balms in the trash. It smells divine without an overwhelming scent. I have also used it at night, not only on my lips, but also on my cuticles and I had a small sore on my finger, from gardening a little too long, so I used it on it and I it seemed to heal more quickly. It kept my skin moisturized!!!! Love Victoria's Lavender products!!!" – Beverly
---
Get your hands on the Healing and Moisturizing lip balm today!

Make sure to follow us on Facebook and Instagram to keep up to date on your favorite small business.
---