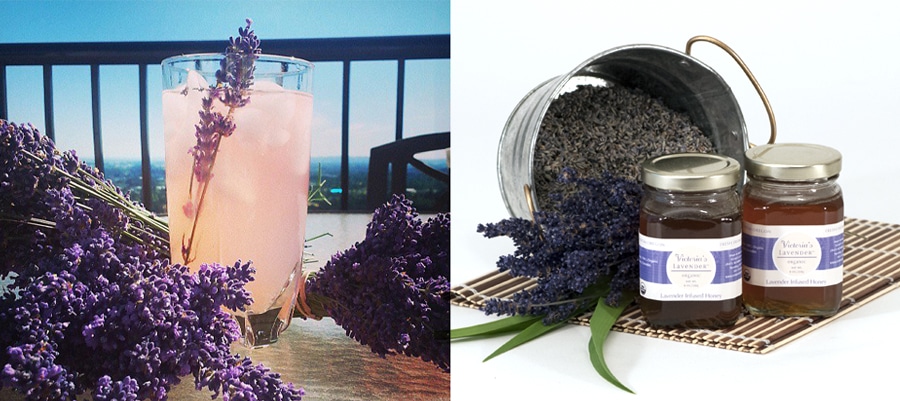 My daughter Holly recently sent me an updated recipe for Lavender Lemonade. It's a perfect thirst quencher for this time of year!
I had a big batch of lemons recently and was trying to figure out what to do with all of them.

I had remembered seeing on a bar menu a cocktail that was some sort of lemon-lavender-infused concoction so I thought I'd try to recreate that with lemonade.

Victoria's Lavender offers a delicious organic lavender honey, so I used that as my sweetener instead of the standard sugar. First, I squeezed the juice out of the 8 or so lemons that I had and set aside. Then I took ~6 cups of water (was approximating) and brought it to a low boil on the stove. I added about ½ cup of the lavender honey to the water and simmered for a few minutes until the honey was dissolved. I removed the pot from the stove and let the honey water cool for about 30 minutes. I then combined the lemon juice with the honey water and added ice cubes. Turned out delicious!

Depending on the tartness of the lemons and personal preference, you might want to adjust the amount of honey/water. You could also add a sprig of lavender for decoration to each glass if serving for company.
For those of you who like a more intense lavender flavor, you can also make lavender lemonade using our culinary lavender to create a strong lavender tea. Just replace 25% of the water in a lemonade recipe with the lavender tea.