Hello lavender lovers!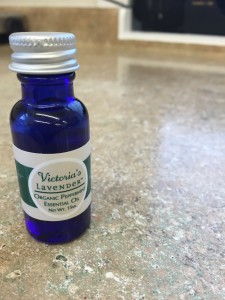 As you may know, we recently added additional organic essential oils to our product line.  With all the buzz lately about essential oils, we want to offer you an option from a source you can trust.  We've made sure these essential oils are carefully sourced as well as organic.  In addition to lavender, we have added lemon, peppermint and tea tree oils. Each oil has different benefits,  with plenty of information on each one available with a little internet research.  As a side note, essential oils have not been approved by the FDA for consumption, so as a company we don't recommend the ingestion of these oils.
We want to hear what you like to use these oils for! This time of year, we are putting peppermint oil on window sills and doorways to keep the pesky spiders out. Remember that a little goes a long way and you can always dilute it into a spray of your own!
Let us know what your remedies are!
---